Our Approach in Public Relations – PR Agency
PR is all about media relations, and this ultimately help brands in building relation with their audience. Understanding this, Signature3Group, offers complete PR solution to its clients. Equipped with multi-channel communication nodes across India through a strong network of associates, Signature3Group is a leading PR Agency in India India.The art of communication is deep rooted in the ideologies of Signature3Group; which is why we work on a simple cycle of Triple I's i.e., Inspiration, Innovation and Initiation.With straightforward and crisp tactics while etching ethical practices; we not only develop, but augment the reputation of our esteemed clients with extreme dexterity. The communication message of our clients is judiciously crafted by our experienced team of in-house writers and communication specialist supported with in-depth research and analysis.Being one of the most reputed 360 degree marketing communications and PR agencies in the country that provides its services in city like India Signature3Group ensures that public relations (PR) is no longer just about media relations, but beyond that. We are equipped with multi-channel communication nodes across India through a strong network of associates who understands our passion driven, integrated approach. 
Partnership Approach
We associate with our patrons as partners rather than servicing them as an agency. We patiently and cautiously walk our clients through their requirements, analysis, opinion, and thereafter plan an effective and apposite PR drive.
Company with a wider Reach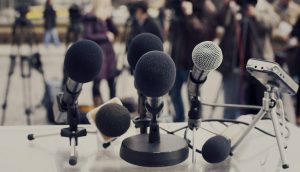 Top PR Agency in India– Signature3Group The role of top PR agency in India – PR is all about handling the media relation. Being one of the leading PR agencies in India, we have a strong association with all major media houses. PR Company relation helps us to provide best PR services in , to our clients. As the economic capital of India, India has a huge potential for every business organization. Understanding this, we at Signature3Group, provide our clients with holistic PR Company solutions in India. Practical PR agency in India has huge potential for brands to enhance their reach to their audience. Considering this, Signature3Group provide 360 degree PR solutions to its associated clients and offers best PR Company service in India.
PR agency
Signature3Group, one of the best PR agencies in India offer an end-to-end communications solution to any company, individual political party (Political PR), enterprise or agencies. Equipped with over ten years of specialists consulting across industries and domains, one can be assured of professional and quality results. Being a naturally inventive company, we venture effortlessly into traditional, non-traditional and as well as into digital mediums.
Broadly our operations are twin-forked with internal relations and external relations.