360 Degree Digital Marketing Company in India
Nothing can put halt to your creativity; no factor can ripple your unoccupied changeover. Advancing this fantastic impression, Signature 3 Group does not acknowledge any boundaries that bound the exploration of an unseen thought, or else we look into the invisible lines. We are Signature 3 Group – an INS accredited and one of the top digital marketing companies in Odisha. In the last ten years, the concept of digital marketing has boomed much like how the world saw a second coming of the internet during the late 1990's. But this time around the concept has captivated the advertising and marketing world to the extent that the use of traditional mediums of marketing such as newspapers, radio and TV has gone down significantly. Digital marketing is on the rise and Signature 3 Group is proud to be a creatively energized digital marketing company.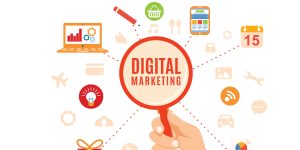 Also, due to such a rush in privatization and globalization, the business is experiencing hefty competition and nowadays there are too many digital marketing companies around. Thus, unlike it used to be, marketing has now come forth as one of the most critical solutions to strengthen the marquee identity of the organization. But lately, there have been too many companies offering confusing schemes to their clients, among which Signaure3Group aren't a part of.
In such racketed points, often, customers incline to feel caught and probably dog-tired. Being a recognized digital marketing company in Odisha, Signature 3 Group has always moved the scene showing a resistless public presentation to the multitude that later also adds to the brand value of our loved clients.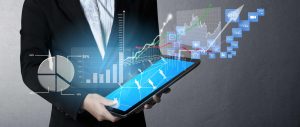 Being one of the most credible digital media companies or Agencies in Odisha, Signature 3 Group recognizes and appreciates your force to enterprise; therefore, working with well as prioritized experience. Our goal is to get straight to the point and cutting out everything that's not required and coming direct to the marked communication but through a fascinating way to keep the viewers/readers/listeners focused. You should conceptualize in making an ennobling motion and striking the world, which is why Signature 3 Groups (Digital Marketing Company in Odisha) is the perfect digital media company for you! Let's work for your success! And be a part of Signature 3 Groups!
Stretching Horizons:
Signature 3 Group believes in spreading its creative wings far and wide.  Being one of the best digital marketing companies in Odisha, Signature 3 Group aspires to create a niche for itself in the digital world.